Online Bidding is available for this auction. Click on the link above to view more photos, catalog and to bid online.
• Tractor
• Tillage
• Planting
• Mower
20395 E 910 Rd, Hammon, OK 73650
Located 3.5 miles north of Hammon along Highway 34, watch for signs.
Open House / Inspection Dates
Wednesday, September 28 from 3-6PM
Wednesday, October 12 from 3-6PM
Thursday, October 20 from 8-10AM
EQUIPMENT & PERSONAL PROPERTY
1998 John Deere 8100 Tractor – 6,300 Hours
John Deere Field Cultivator
John Deere 450 Grain Drill
John Deere 450 Grain Drill
John Deere 335 – 20′ Tandem Disc
John Deere Semimount Mow Board
Gooseneck Stock Trailer – 28′
Bush Whacker Batwing Mower
Krause 4000 Chisel – 20′
Krause 15′ Chisel
Krause Oneway Disc
Garfield Dirt Mover – 12′
Richardson Sweep Plow
Westfield W 80 Grain Auger
Wylie 500 Gallon Sprayer w/ Honda Motor
Ficklin 435 Grain Cart
Harrow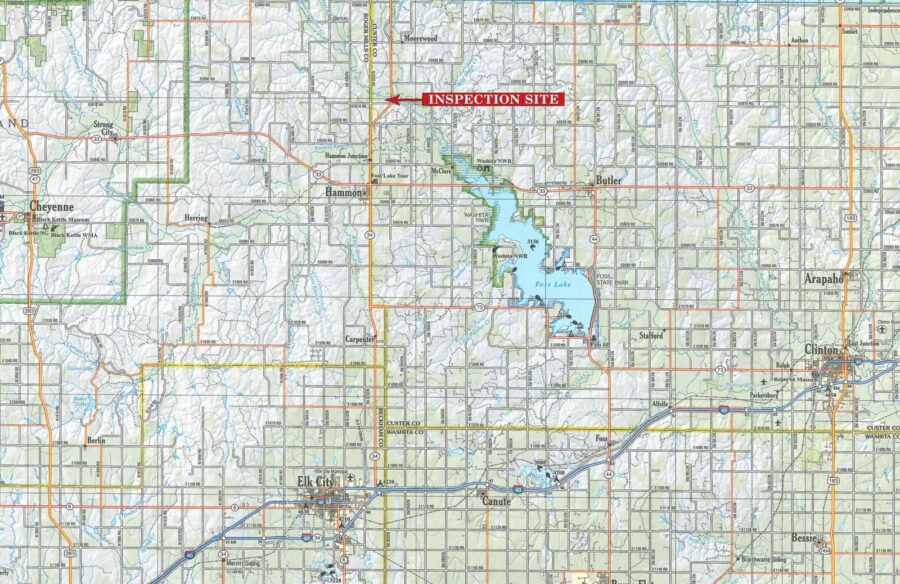 10% Buyers Premium will apply to all purchases. Cash or Check w/proper ID. 3.5% surcharge fee for credit cards. Announcements made the day of the auction take precedence over any printed material. Not responsible for accidents.