Brent has spent a decade in the real estate and auction industry, building expertise through transaction experience that can help guide you through the process of a successful real estate transaction throughout the country.
Licensed in Oklahoma, Texas, Kansas and Virginia
12+ Years of Real Estate & Auction Experience
Designated by the Certified Auctioneer Institute, CAI, as the highest qualified auction professionals in the industry
Active officer in the Oklahoma Realtors Land Institute
Year after Year multi-million dollar producer
Recipient of multiple National Marketing Awards
Schrader Real Estate & Auction
Established in 1944
Licensed in 29 states and have the ability to secure proper licensing in any state
Real Estate Auctions conducted in 40 states
200 – 250 auctions conducted annually
Annual real estate auction sales has exceeded $250,000,000
Annual acreage sold has exceeded 100,000 acres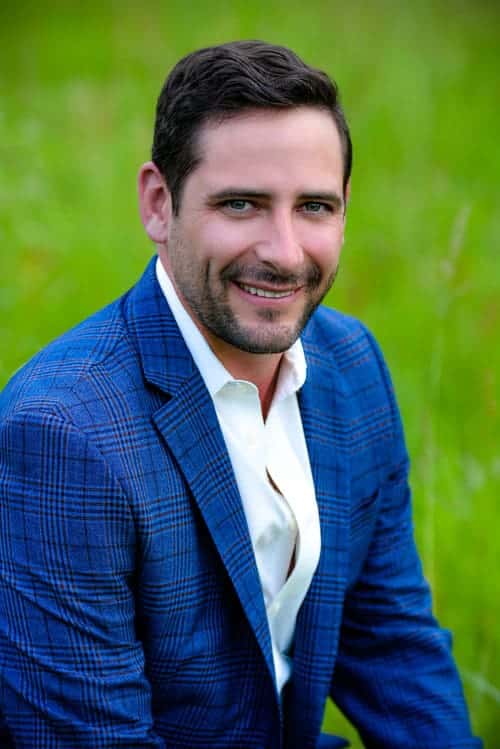 Brent's career began at the age of 9 years when his Grandfather gave him a Simmental heifer to exhibit at the county fair livestock show. He continued to spend his spring and summer months bailing hay, "salting" yearlings, working with his show calves and scheming on new ways to improve the genetics of his Angus herd. In High School he became active in leadership of his local and state 4-H and FFA Chapters and expanded his agriculture business to include truck crops like sweet corn, potatoes, tomatoes and peppers. Through these experiences and precious time spent alongside his family, Brent's passion for agriculture and the outdoors grew.
In college, Brent's passion for agriculture continued to grow as he pursued a degree in Animal Science with a focus on Marketing. In 2006, while in college, he attended auction school and began working in the auction industry to support his studies. In 2010, during graduate school, Brent pursued his Real Estate License and began working part time in the business, which led to immediate growth of his passion for marketing land!
Directly after graduation, in Spring 2011, Brent pursued a full time career in the Real Estate Brokerage and Auction industry. Within one year after graduation he had established his own real estate office and his business has consistently grown since. Brent's growth has been fostered by a thirst for knowledge and a continued commitment to be a student of all aspects of the real estate industry. His partnership with Schrader Real Estate & Auction Company, which began in 2013, has given him the opportunity to grow his business and gain invaluable knowledge through transaction experience that very few people get by his age.
Brent's personal standard for excellence is high, yet always open for improvement. This mentality for continued advancement aligns perfectly with the ideals of Schrader, who is a nationally recognized leader in the Agricultural Real Estate Industry. Both Brent and Schrader believe strongly in a servant approach to every client. Because of their commitment to excellence, every Schrader + Wellings client receives the highest quality video, photography, digital mapping and a clear, thorough property description that is presented in the most professional marketing package possible. But our efforts do not stop there, because we know the importance of the details, we compile the most comprehensive due diligence packages in our industry to answer those critical questions our buying customers frequently have.
Schrader + Wellings focuses exclusively on the sale of farms, ranches and urban transitional land through the use of multi-tract land auctions and private listings.